Rehoboth Beach Jazz Fest
Back in The Groove
Matt and band had a chance to bring some old school funk and jazz to The Rehoboth Beach Jazz Festival in Delaware on October 15, 2022. One of the highlights was a rendition of Wilton Felder's "Way Back Home."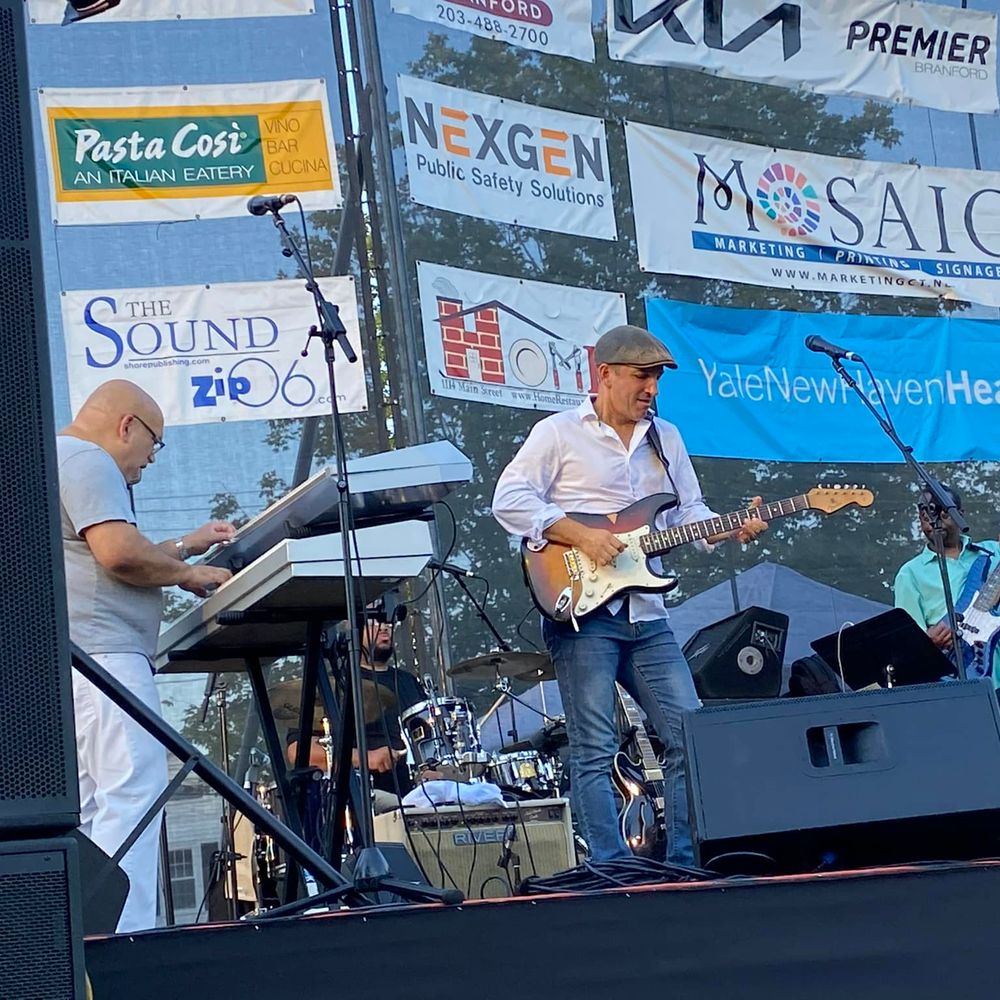 Branford Jazz Series
Branford, CT (August 2022)
Matt and Band had a great time performing in the beautiful town of Branford, CT. Thank you Victor and the team for having us!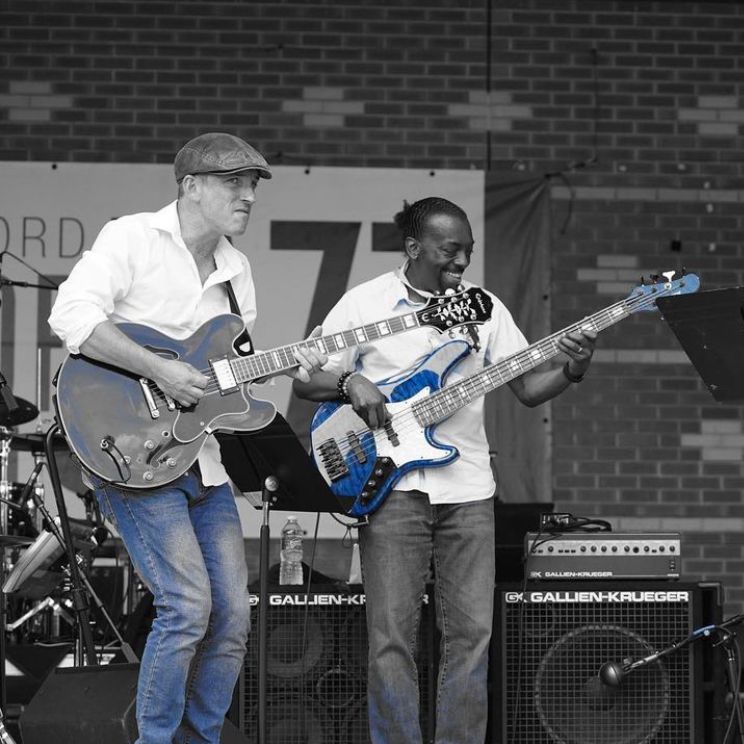 Hartford Jazz Festival
July 2022, Matt and band returned to the Great Hartford Jazz Festival. Also on the bill was Spyro Gyra, Manhattan Transfer, Average White Band. Matt did a rootsy version of the Paul Simon classic "Slip Slidin' Away."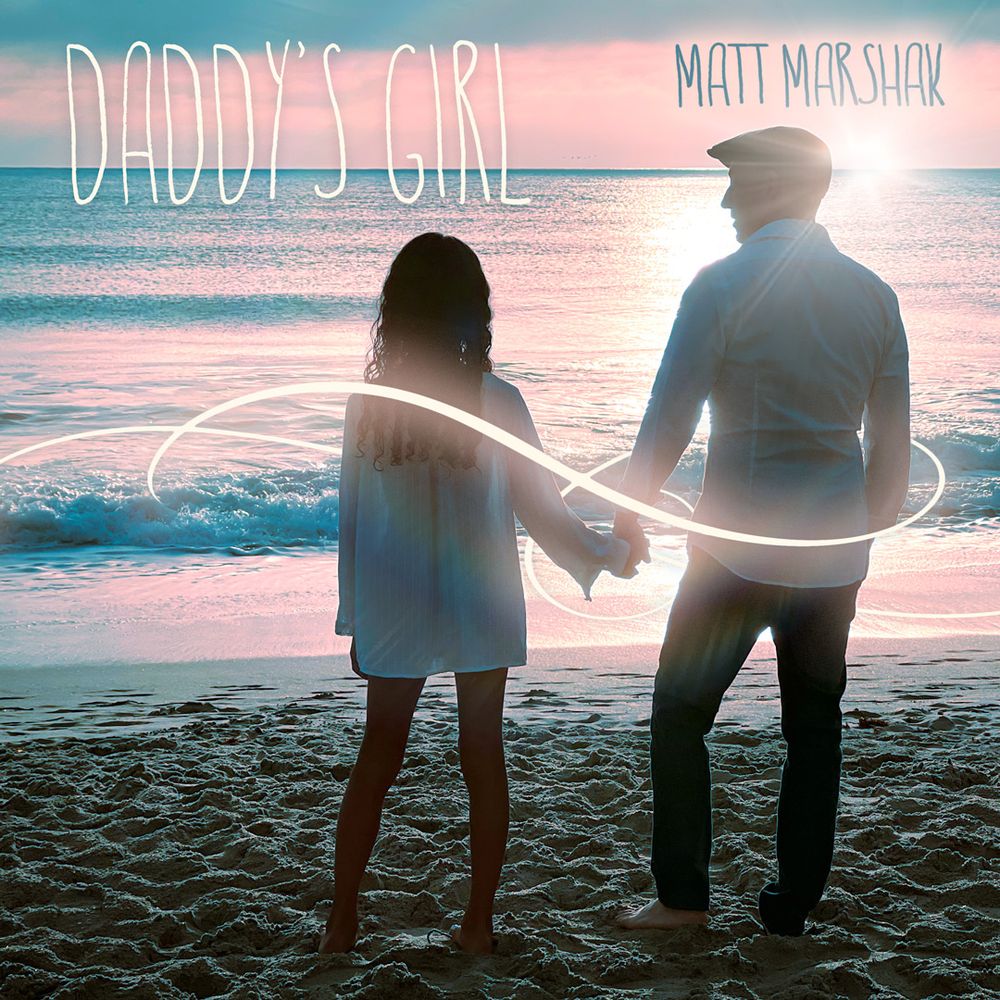 Daddy's Girl
Matt's Debut Country Radio Single
Daddy's Girl, the debut country radio single from Matt Marshak is being released April 4. A heartfelt song about the sacred bond between father and daughter. Marc Muller on steel guitar, Chris Marshak on drums, Jonathan Preddice on Tenor Guitar/backing vocals, Eugene Ruffolo on backing vocals, Jay Rowe on piano/keyboards, Pat Falco on bass. Matt Marshak on lead vocals, electric lead, acoustic guitars. Mixed by Billy Hume, and mastered by Glen Schick. Radio promotions with Lisa Smoot at Jerry Duncan promotions, Nashville, TN.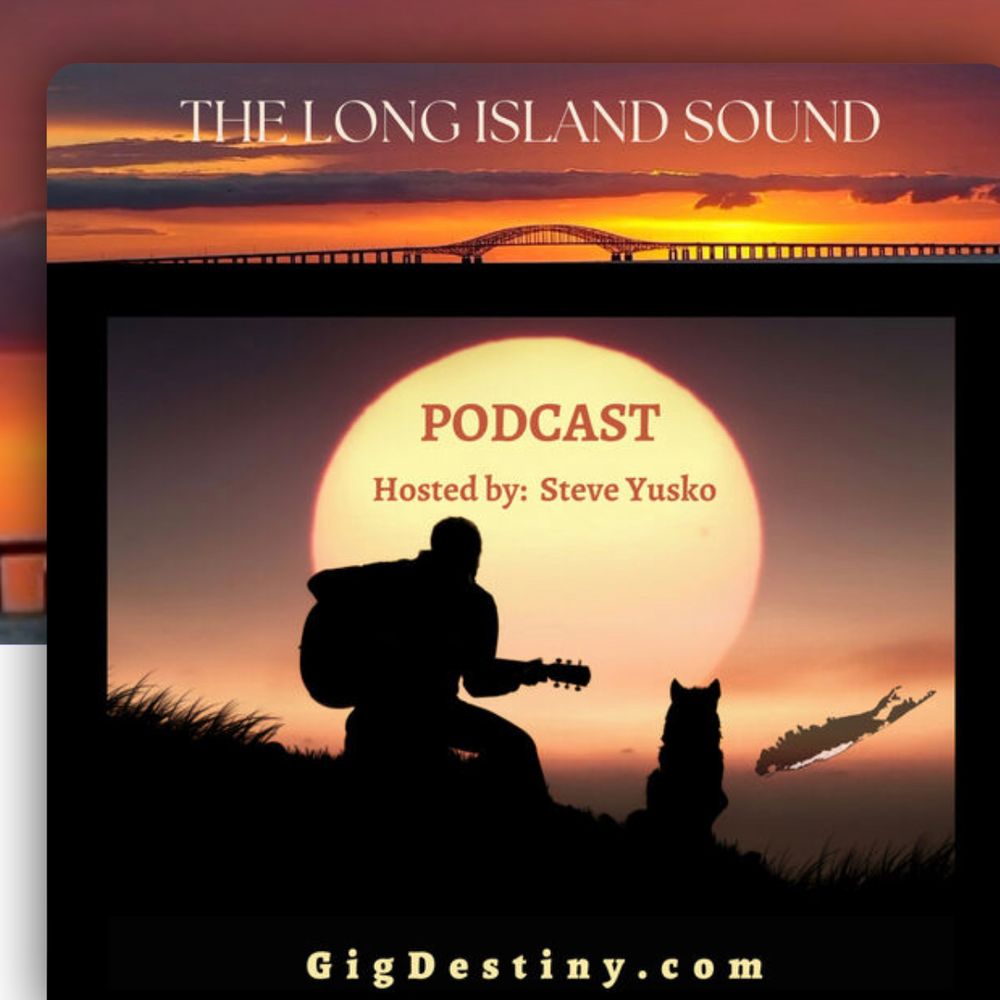 Matt Marshak interview
The Long Island Sound
Matt talks with Steve Yusko on The Long Island Sound about his new music, his journey in music, and life in general..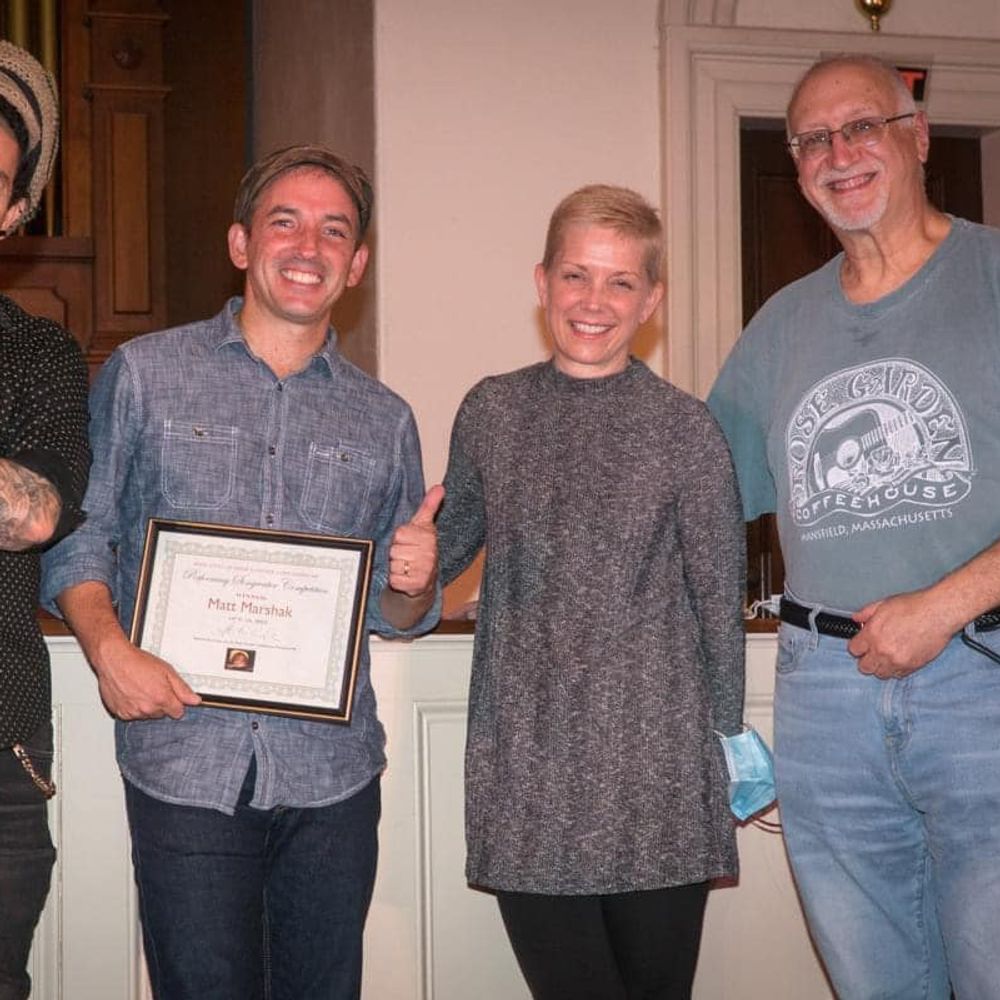 Matt wins Rose Garden Songwriting Competition
Mansfield, Massachusetts
October 16, 2021-Matt has won the Rose Garden Songwriting Competition in New England performing "Prayer For You," and "Here and Now."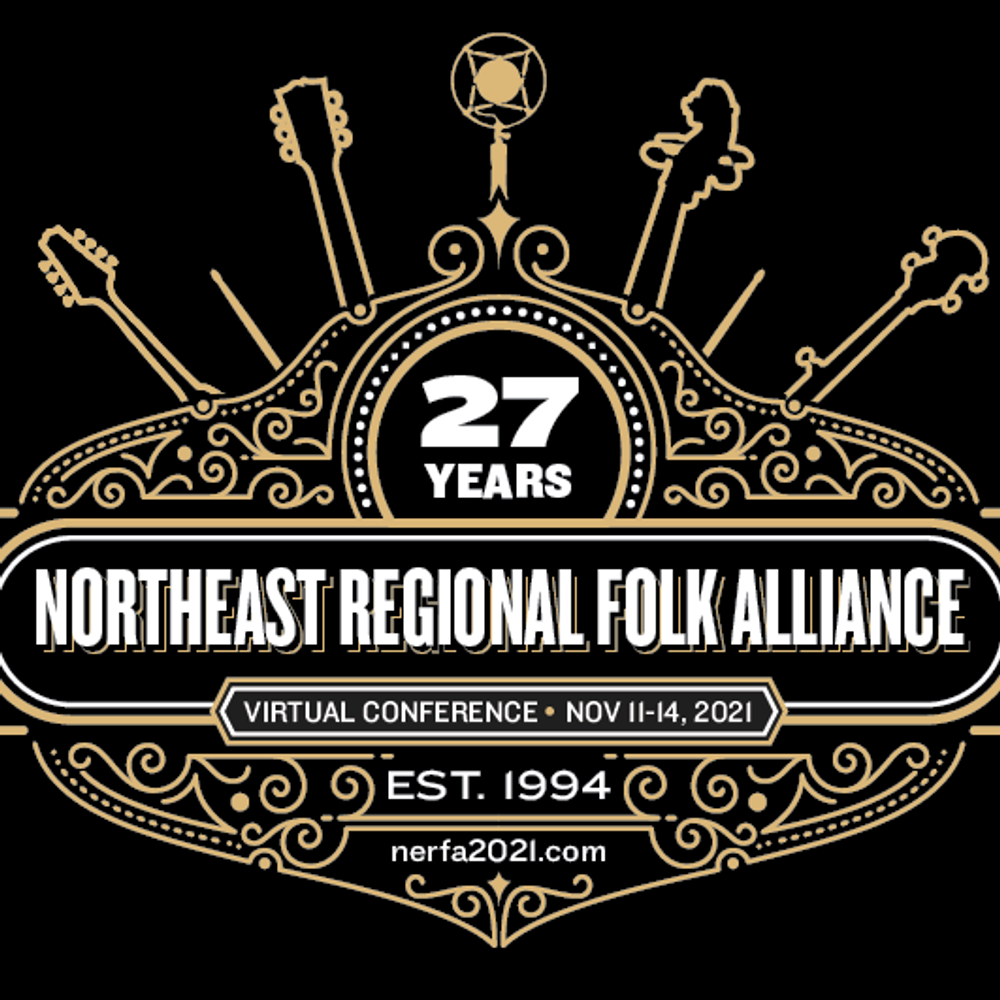 Matt performs NERFA showcase November 12
Harbortown Music Showcase
Matt will perform a set for the Harbortown Music NERFA showcase 10pm-1am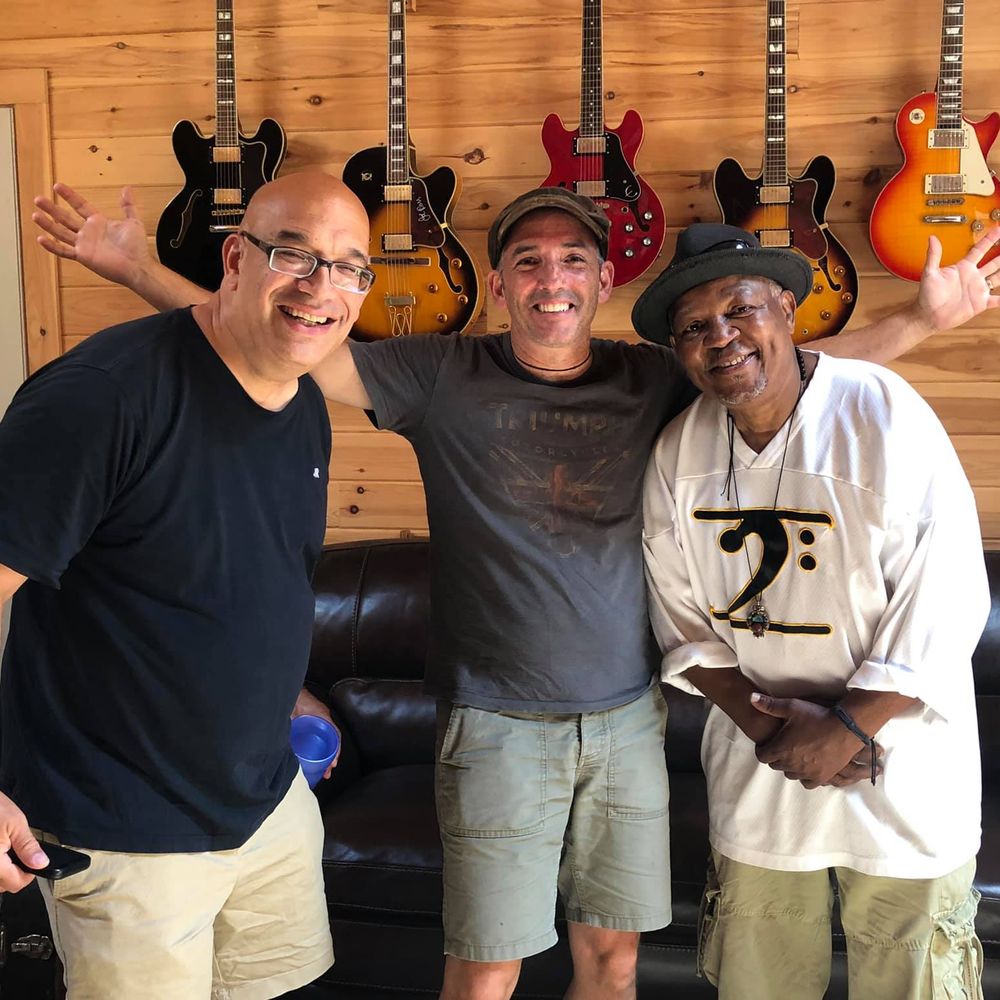 New Music for 2022
Rehearsals and Jamming!
Matt was joined in his studio with Bakithi Kumalo and Jay Rowe. New material in the works for the upcoming year.  Stay tuned!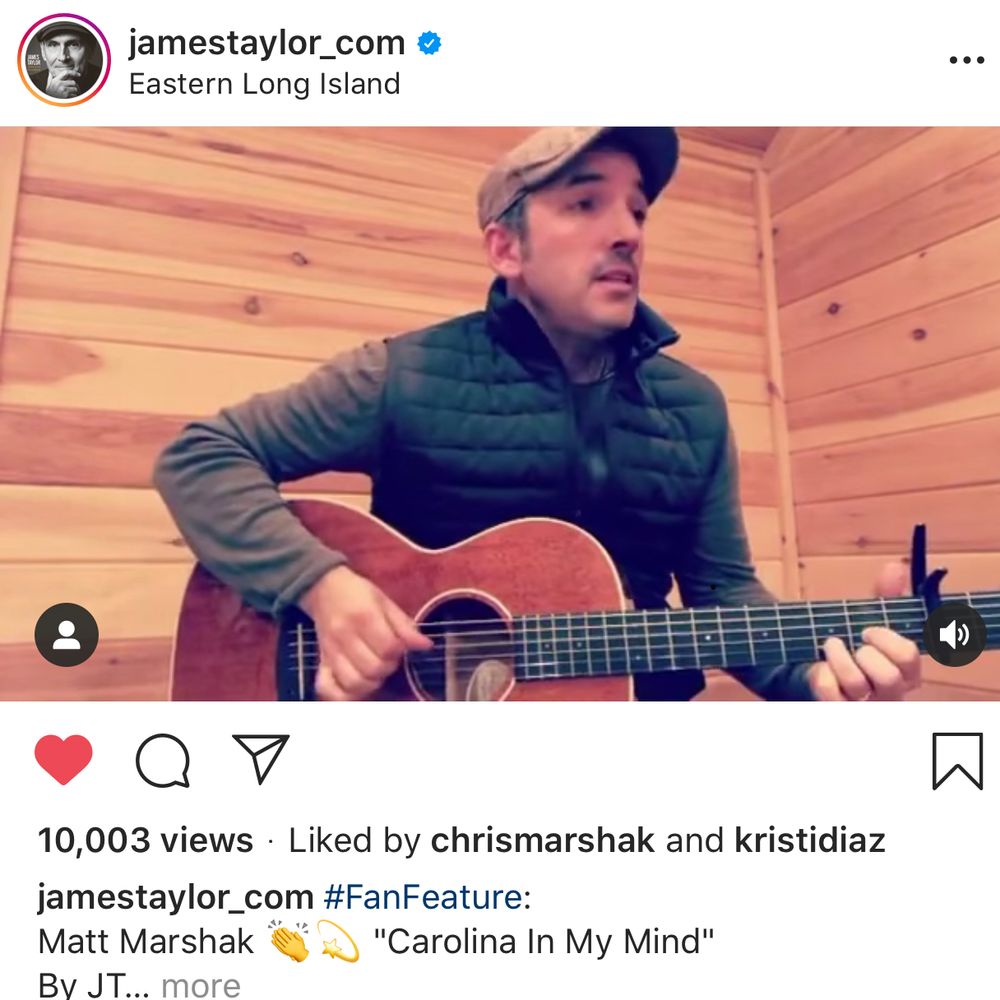 James Taylor Instagram Shares Matt's Video
Thank you James Taylor Instagram page for sharing Matt's video take on the classic "Carolina in my Mind."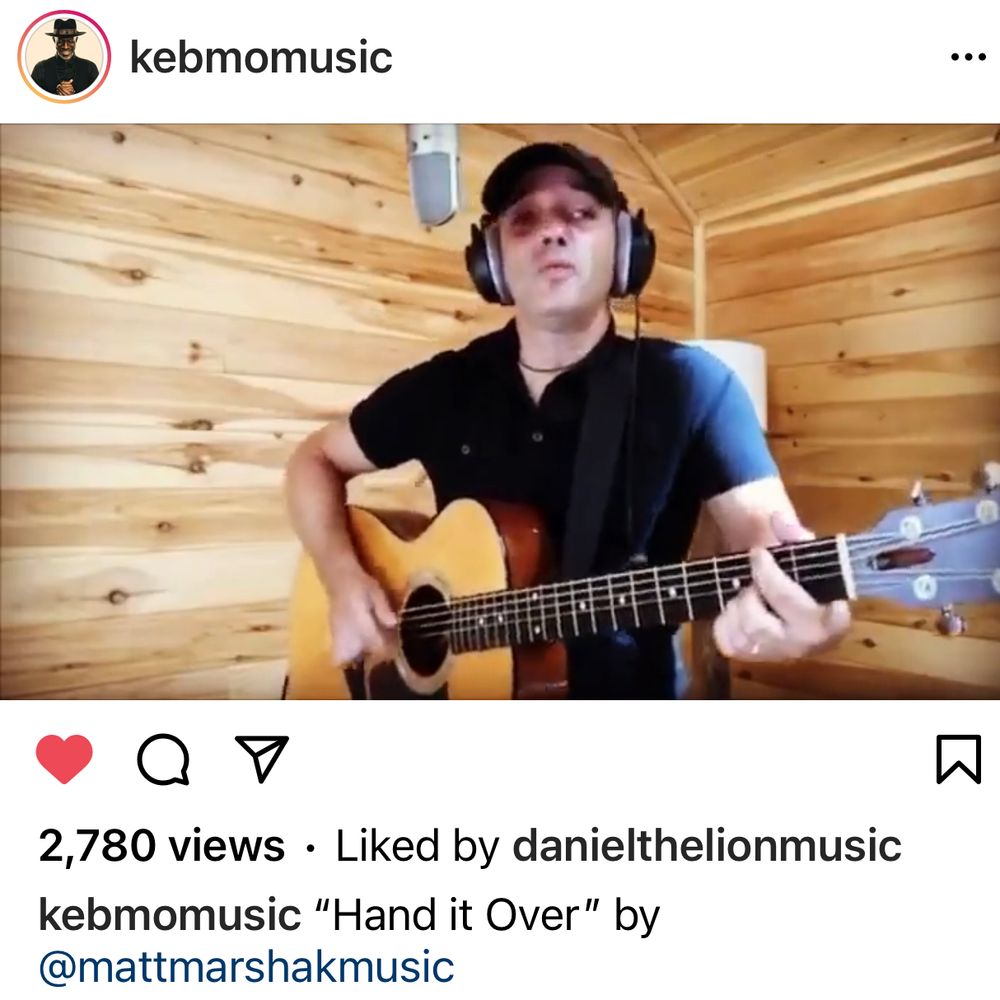 Keb Mo Instagram shares Matt's rendition of "Hand it Over."